North Cleaning Services is a boutique cleaning service which provides the highest quality service to our clients in Toronto. Cleaning is our life's work and we will provide you with the best and most personalized service out there.
Residential cleaning is a fine art that is continuously perfected. We use our expertise and vision to provide the best and most detailed service to our clients. Our cleaning specialists are meticulously trained with the latest products and techniques, experienced, bonded and WSIB insured. To ensure client safety and security, our team is thoroughly screened and required to pass background checks. We strive for excellence doing what we love.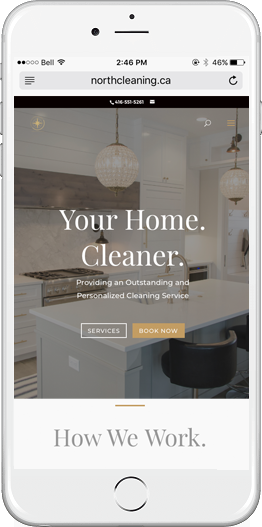 We are mobile friendly. Book your appointments from anywhere at anytime.
Ready for your North experience?